San Francisco Tourist Map
For tourism in San Francisco, the downtown area is where most visitors will spend their trip. We've created a tourism map that gives both visitors and tourists the best spots to visit, and exact street coordinates. As the official SF Travel, we have a unique take on the spots worth visiting based on thousands of reader feedback opinions. Plan out the spots you want to visit in advance on your iPad or tablet with our downloadable PDF map. Our San Francisco tourism map will make sure you don't get lost in the maze. Download your free San Francisco tourist map. :
Free to download, free of advertising and tourist trap "hotspots".
Downloadable with high resolution
Focused on the parts of San Francisco that visitors enjoy the most.
Perfect for viewing on your iPad or any tablet - it's a PDF tourist map that you can save.
Check out our new Cable Car Map -- with every stop, turnaround, and cool activity on the route.
Also available as a free map of the full 49 Mile Scenic Drive in San Francisco.
">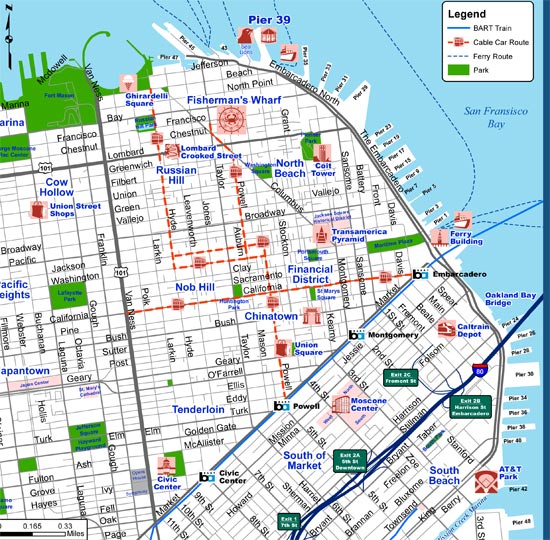 We hope you enjoy (even love!) our downloadable, free PDF map of San Francisco. It's based on the places we love and the feedback that visitors have shared for over 15 years. Email us with feedback or suggestions to win a free exclusive SF Travel shirt. Download your free San Francisco PDF tourist map here.