San Francisco Aquarium
San Francisco Science Museum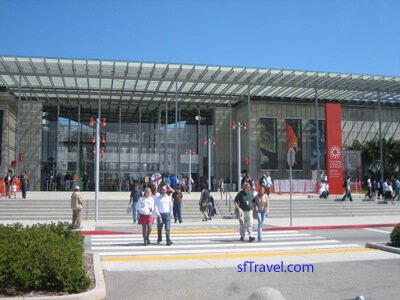 The California Academy of Sciences is one of the most amazing, interesting, thought-provoking places to visit in all of San Francisco. This museum re-opened in 2008 in a brand new building in Golden Gate Park, and in its first year, the California Academy of Sciences hosted well over two million visitors. It is the most ticketed attraction in the entire city and one that can be enjoyed by people of all ages. You can go here to see stunningly strange animal life, watch an awe-inspiring planetarium show, see an impressive view from the Living Roof, dine at a nice little restaurant or enjoy a special event. No matter what you do here, you'll be glad that you didn't miss this hot San Francisco attraction while you were in the area.
The California Academy of Sciences is open Monday-Saturday 930 am until 5 pm and Sundays 11-5. Admission for kids 7-11 is $15, 12-17 year olds pay $20, and adults pony up $25.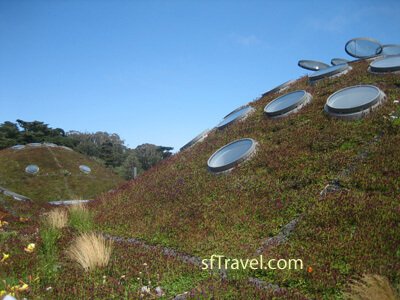 Major Highlights of the California Academy of Sciences
There are a lot of things that you can see and do at this museum. In fact, you can literally spend the whole day here and not see all that there is to see. However there are some basic highlights that you will certainly want to check out during your visit. Those highlights include:
The Aquarium. The bottom floor of the California Academy of Sciences houses an aquarium filled with over 38,000 different animals. There are many different animal species to see including strange creatures like jellyfish and leafy sea dragons. Another favorite animal for visitors is the unique albino American Alligator – Claude.
The Planetarium. You shouldn't take a trip to the California Academy of Sciences without checking out the Planetarium show here. Everyone else wants to check it out, too, so you should get passes for an upcoming show time as soon as you arrive in the morning. It seats about 300 people, and frequently sells out because it's such a cool way to learn about the earth and universe that we live in.
The Rainforest. There is actually an entire glass-enclosed dome within the California Academy of Sciences which houses a four-story rainforest. The temperature is completely different from the rest of the building. There are many neat plants and animals that you can see here. The most fun part for many visitors will be the butterflies which fly right up to you and sometimes even land on you!
African Hall. There is a section of the California Academy of Sciences that is dedicated to providing you with information about the animals that live in Africa. The best part of this exhibit is the penguin show where you get to watch through glass as the African penguins are fed by the staff. This part of the museum is actually part of a larger section called the Natural History Museum where you can also see various displays of animals skeletons and learn about the evolution of life.
The Living Roof. The California Academy of Sciences is one of the greenest buildings ever to be built in San Francisco. This is due in part to the really beautiful 2 ½ acre Living Roof which you can travel up to the top of the building to see. The roof is shaped like the hills of San Francisco but it's entirely green with lush native plant life. You get a good view of the rest of Golden Gate Park from here.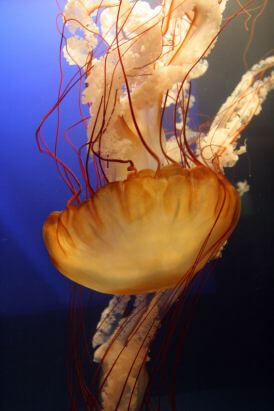 Environment and Education at the California Academy of Sciences
This museum isn't just a place where you can go to see some cool stuff (although there is a lot of cool stuff to see here); it's also a place where you can go to learn new things. The most common thing that people will learn about when they visit the museum is the environment. That is because the museum is committed to promoting eco-awareness for the benefit of all life on Earth. More generally, you can learn about nearly any science topic that you would like to learn about by asking questions and doing research at the museum.
The main "green" feature of the California Academy of Sciences is the building itself. The Living Roof is only the main highlight of a very green building. It has a sustainable design from top to bottom. It was built using recycled and earth-friendly materials; 95% of the steel in the building comes from recycled sources and half of the lumber used came from sustainable-yield forests. There are solar panels on a glass canopy which surrounds the building and insulation made from recycled denim blue jeans is provided for the building from the soil on the roof. Combined with other energy-saving strategies this allows the building to be 30% more energy-efficient than what is required by building code. You can learn about all of this, as well as about a variety of other green issues, from your tour through the museum.
You can also learn about many other things. The best place in the museum to go for an education is the Naturalist Center. Visitors can come here to do research using the academic library that is available to the public. There is always staff on hand to answer questions and to help you learn more about the natural world. This is great for students at all levels as well as for people who are just generally interested in learning about scientific history.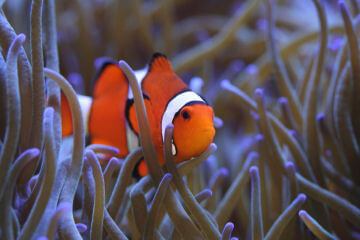 Make a Full Day Of It
You can go to the California Academy of Sciences for just a few hours and have a really great time. In fact, they encourage short visits by offering special events like their Thursday night nightlife events for the 21 and over crowd. (On Thursdays, the museum is open from 6-10pm and there are special presentations and cocktails designed to entice twenty somethings and thirty somethings to enjoy the museum.) However you will only really get the full experience of the museum if you make a full day of your trip here. Start in the morning, get your tickets for the planetarium show early and make sure to see all of the exhibits. You can do lunch at the Academy Café or visit the full-service Moss Room restaurant and bar (which has a cool waterfall and great ambience in it) for a real meal. Plan to be amazed!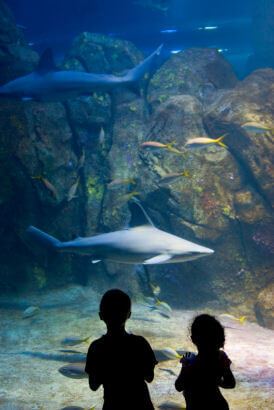 Aquarium and Animals
An impressive slice of Redwood hangs out and shows you just how large the beautiful trees really are. There is a screen and computer set up that will give you a virtual 360-degree view deep within Redwood National Park and the faster you spin the trackball the faster the forest spins. Don't play this game if you've been drinking.
Dozens of stuffed critters sit upon shelves in a huge glass case and peer at you with their huge glass eyes, their mouths forever formed in tooth-baring snarls. Everything from birds of prey to bobcats can be found in this case and it's a little disconcerting when you realize that these creatures roam around California with nothing better to do than sharpen their teeth.
There is a small reptile display that contains a half dozen bored snakes and a lizard or two. There's not much to see in this area but the snakes are damn huge. There are still some great tanks filled with huge, scary-looking fish that will haunt your dreams and make you quiver when it's time to go to the beach. There are small fish of course but nobody really cares about them unless they are getting eaten by the big boys.
The most impressive display at the Steinhart Aquarium has got to be the coral tank. This is where your admission money is being spent. A massive 18-feet vertical tank that holds 20,000 gallons of water is home to the country's second largest live coral exhibit. In addition to the coral there are numerous species of reef fish in the tank including clownfish, pufferfish, surgeonfish. You'll also find sea anemones and giant clams in the tank.
The most popular exhibit at the aquarium is the penguin tank, especially during the twice-daily feedings. A small amphitheater sits across from the penguin environment and through windows in the tank you can watch the flightless birds suck down some fish.
By: Kathryn Vercillo – Copyright SFTRAVEL LLC 2009